Sites of interest to writers and readers of
SF, Fantasy and Horror:
Links for writing and publishing of all kinds and genres
Little Magazines
"Little Magazines is a guide to the UK's independent press"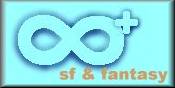 Infinity Plus
An excellent site for SF and Fantasy, run by Keith Brooke. Highly recommended.
.
Masters of Terror
Extensive site about horror fiction and dark fantasy, with author message boards, etc.
Interzone Author Listings
Interzone is the UK's premier SF and Fantasy magazine. Their Author Listings are an important resource for writers and readers.
The BBR Directory
A valuable listing for followers of the independent press.
Resources for Writers
A new website from the excellent BBR stable -- home of the BBR Directory, BBR Magazine and the UK's leading distributor of independent literary, speculative fiction and fringe interest publications.
ScienceFictionMagazines
Discounted magazines subscriptions: for writers, SF, etc.
Writers Exchange at About.com
Writers resources, markets, online workshops, freelancing, publishing, critique groups, markets , research, conferences and much more at this very extensive site.
.


The Writer's Nook
Extensive and useful site.
Scavenger's Newsletter
The essential newsletter of story markets from the USA.
The SF Site
A very comprehensive and useful site indeed for SF and Fantasy.
Real Fiction
"A cooperative project by authors of small press and self-published novels. Includes lists of small press publishers."
Inspirational and Motivational Images
"Be inspired by these amazing images."
HorrorNet
Comprehensive horror site.
Terror-Nova
An extensive site dedicated to contemporary British horror authors.
Hellnotes
"Your Insider's Guide To The Horror Field "
The Horror Writers' Association
Extensive site for horror writers.
The Crime Scene Evidence File
Site for writers of crime fiction.
Crime In Store
A cri-fi bookshop.
The Mystery Writers' Forum
"A threaded discussion website dedicated to the skills and challenges facing mystery writers. A great resource for research for the aspiring writer or veteran authors."
Artists and Writers at Bear Mountain
A fascinating site based on Mexican culture.

Editor.net
Jane Dorner's site
for writers and editors.
.
Writer's Toolbox
"Writer's Toolbox is a collection of resources for writers at all levels of expertise (beginners and students to published authors). Also included are some articles that are of use to writers."
.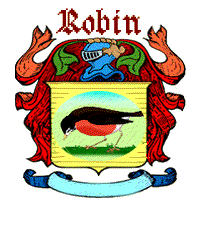 .
Resources for writers. Articles, support groups, links and much more.
.
.
.

The Write Gallery
Resources site.
COUNCIL FOR THE LITERATURE OF THE FANTASTIC
The CLF has been running in the US since 1995. The site contains articles and reviews from the first three hardcopy incarnations of CLF's paper organ, the CLF News.
The Electronic Books Review
"An intriguingly different site".
The Write Market Webzine
Extensive site for writers.
Bookhound
A very useful links-based site for books, magazines, etc.
Panatonic Lodge
Publishes short stories, poetry and reviews. Contains useful info on TTA Press magazines. Now back and revamped after a year away.
Wordmuseum
"A multi-genre site for readers and writers. Classes, Interviews, Reviews, Previews, Author Promotion, Workshops, Writing Manuals. Home to Indigo Publishers. Obviously not just a bunch of dusty stuff in this museum. We're constantly updating."
The British Fantasy Society
This site is home of The British Fantasy Society, covering all aspects of the society's work.
Lexikon
"Lexikon is a varied and lively magazine for writers. Based in the UK but with an international focus, it includes practical advice, market and other news, reviews, competitions, poems, stories and a special section for children. Published quarterly, Lexikon is available on subscription in printed form as well as on cassette for the visually impaired."